The French "top" Benoit Marechal adopts the "looks" that are required to attend the five appointments typical of the "gentleman" of the city. He knows how to mix the essential clothes and accessories. Without leaving Serrano 52 Man El Corte Inglés.
The eternal refrain of "I have nothing to wear", uttered with desolation before a wide-open closet full of clothes is not a feminine heritage. Men also go through those desperate moments of indecision on a daily basis. The solution requires two steps. First, make an outline of the usual commitments that one has to attend to each season, for example, workday, afterwork appointment, lightning getaway, protocol act and executive meeting. And second, define an appropriate look for each of those events. Then the necessary garments are acquired and space is made for them in the closet. Important: the most practical thing is to hang these sets together so as not to mess things up in a hurry.
The essential garments to be a true 'gentleman' this autumnHERVÁS&ARCHER
Next question: where am I going to buy everything I need? Very easy: to Serrano 52 Man, the megastore that El Corte Inglés has dedicated exclusively to men's fashion in Madrid and which is celebrating its first anniversary these days. In this establishment, in which they have arranged a personal shopper service with experts who advise each client individually, they study the colors that best suit the person, according to their skin tone and the types of garments that best suit them. they feel In addition, they have a tailored tailoring service for those who are looking for a truly unique, exclusive garment that adapts to the body like a second skin, and that has been handcrafted with the most luxurious and different fabrics, and by the most experts.
The article lists a number of charities / organizations that specialize in different services. You can choose how t… https://t.co/GBW0mSlL2U

— Bilyana Petrova Thu Aug 06 10:31:29 +0000 2020
At Serrrano 52 Man they have brought together a wide selection of national and international brands on six floors, all trends, all styles and for all occasions. The offer is complemented by a spectacular shoe store, accessories, ties, travel items and perfumery, because basic garments are just as important as accessories.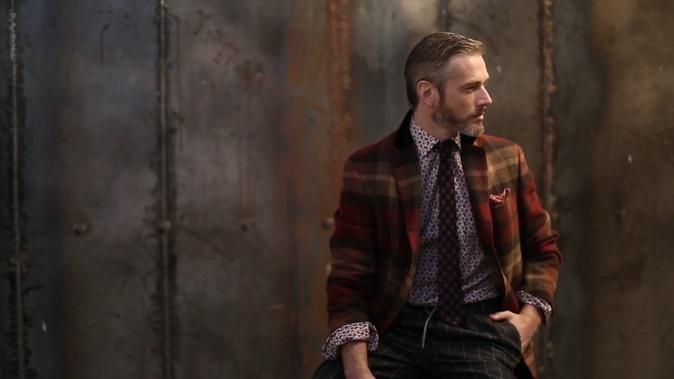 Impossible to list the more than 70 brands that Serrano 52 Man brings together, many of them international and exclusive. But it is possible to review some of the latest additions to fashion: Woolrich, Rag&Bone, Orian, Man 1924 or Bench Corner Madrid; shirts: Artigiano; point: Cruciani, Fedeli or Alain Paine; accessories: Bally, Borsalino, Briston, Drake's or Isaia; or shoe stores: Bally, Georges, Trickers, John Lobb, Lo.White, Swin, Cartujano or Ted Baker.
On the first floor there are brands that present a contemporary and very current style; the second covers the casual universe for more informal occasions; the third floor is designed for those who prefer a classic and elegant style; the fourth is oriented towards classic luxury and the fifth towards luxury with a trendy touch.
Personal Shopper

A whole team of professionals, experts in the world of fashion and women's and men's styling, who offer an innovative service. The image consultants of this service carry out a study of the colors that most favor the person, according to their skin tone and the types of garments that best suit them, both to organize the wardrobe with all the fashion keys and to select the garments or accessories for a special occasion, such as finding the perfect gift, the Personal Shopper Service will make a pre-selection of what the client needs and will show them their proposals in the privacy of a reserved space where they can try them on without any commitment.

Custom Tailoring

For those looking for a truly unique, exclusive garment that adapts to the body like a second skin, and that has been handcrafted with the most luxurious fabrics and different, and by the most expert hands.

Address: Calle Serrano, 52 Telephone: 914325490