When going on trips abroad, it is always best to have a checklist on hand. It is not that you do not have the instinct to keep everything you need in your bag. But it is good to have a list of things on paper or on your phone to double-check the items that your custom backpack should have.
What Should You Bring Abroad?
Passport
First, and foremost, you have to include your passport in your checklist. You will not be able to leave home without it. But if you are already overseas, it is always safe to carry your passport. Before you leave your hotel room or bed and breakfast, you should always check to see if you have your passport.
You can purchase a custom backpack with pockets made specifically for passports. In this way, you can always check if you have your passports or not.
Also, just for backup, you should have two or more photocopies along with a saved copy on your drive of your passport. This is, in case, you lose your passport and need to go to the embassy to request a new one.
Paperwork
You should also add other paperwork to your list of must-bring in your travel bag. This may consist of your travel visa, national identification card, and other documents that prove your identity.
If you are not comfortable in bringing the original documents, you can always carry copies of them. Having them around in case of emergencies will help you in presenting yourself to authorities as needed.
Phone Charger
Another item that you should carry around when traveling abroad is your phone charger. If you are a backpacker, you will be going from one city to another. You will need to keep your phone charger to recharge your battery. This is especially useful if you are a blogger who documents your travel endeavor through photos or videos.
But even if you only go on business trips abroad, you still need your phone in order to stay in contact with your colleagues, family, and friends. Be sure to bring your phone charger so that you will have enough juice to make phone calls, answer emails, and post on your preferred social media platforms.
Adapter
Do you know that some countries have different voltage supply than yours? Some even differ in amperage and frequency. To keep your gadgets safe and protected, you should do a little research about the electric supply of your destination.
Some countries have 120 volts at 60 hertz, others have 230 volts at 50 hertz. North America supplies 110 to 120 volts in its electrical outlets. Most Asian and European countries supply 220 to 240 volts.
Medicine
Medical conditions should not restrict you from enjoying the great outdoors and traveling abroad. But you should also err to the side of caution. If you are going on long trips, you should carry your prescribed medicines so that you can maintain your health even when you are abroad. But do not forget to bring required prescriptions and medical certificates just in case authorities ask for proof of your medical circumstance.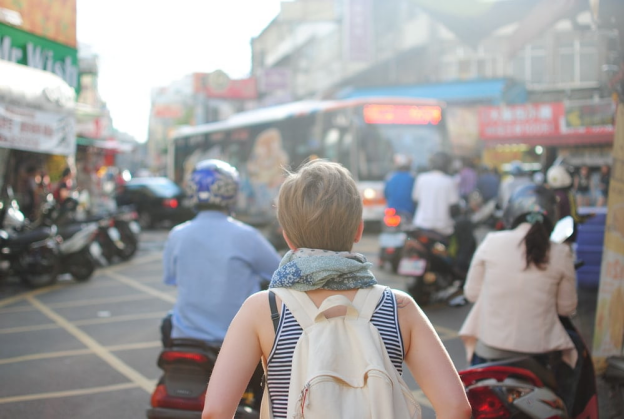 Conclusion
You should always be well-equipped when you are going abroad. Whether you are traveling overseas for work or leisure, it is good to have your trusted checklist in your custom backpack so that you are carrying everything that you need wherever you go. It is better to keep safe especially if you are in an unfamiliar place. Do check your belongings and keep them secure to have an enjoyable time abroad.